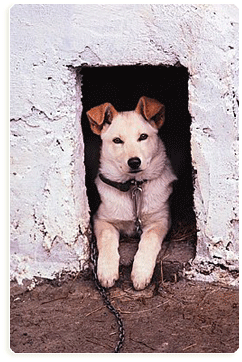 Different clients have different needs, and we are flexible in finding a configuration and pricing that works for you. In most instances, however, the service is set up in one of two ways, as an Online Agent, in which we sell licenses online for you, or as a Full System, in which you use our system to manage all aspects of licensing.

Online Agent
We act as your agent for selling online, accepting credit cards as the payment method. For this, we charge a convenience fee on top of the fee the owner pays for the licenses they buy online. The fee is fixed, typically $2.00 - $3.00 per license sold. The fee covers all costs associated with the service, including hardware, software, and hosting costs; and merchant and gateway fees. Generally, there is no setup or monthly fee to you. On a weekly basis, we remit to you the receipts and a lump payment for orders placed online in the prior week.

Full System
You manage all aspects of licensing using our system which you access via the Internet. A Full System has a setup fee and a monthly subscription fee. Concerning the setup fee, we provide a proposal estimating the work and time involved based upon discussions with you. Setting up can include
Configuring the system as per your licensing needs.
Cleaning and loading your owner and license data.
Designing and branding print forms, such as the application and receipt.
Designing a branded website for public access, if using the Online Agent service, as well.
Setting up the adminstrative groups: super-users, general adminstrators, outside agents, and animal control.
Training the administrators.
The monthly fee covers
Use of the system.
Bug fixes and new releases.
Hosting of the system and database, including all hardware, environment, data back-up, and network costs.
Updates to print forms, such as the receipt and application, to reflect changes in the licensing seasons.
Updates to the website, such as the licenses available and their prices, to reflect changes in the licensing seasons.
Help generating renewal and deliquent applications, emails, and other like communication with owners.
Email and phone support, 8am x 8pm, M-F.
The monthly fee is a fixed based on the population of your jurisdiction and is generally in a range of $50 - $500 per month.
Our Full System presents a tremendous value in terms of what you get for what you pay. Click here to learn why.
For a proposal or more information, please contact us.